Future Meetings of the AANP
The AANP is proud to be the only association exclusively focused on the clinical and scientific practice of neuropathology in the United States. Each year during the beginning of June the AANP provides cutting-edge educational sessions led by the nation's preeminent neuropathologists at their Annual Meeting. 
99th Annual Meeting of the American Association of Neuropathologists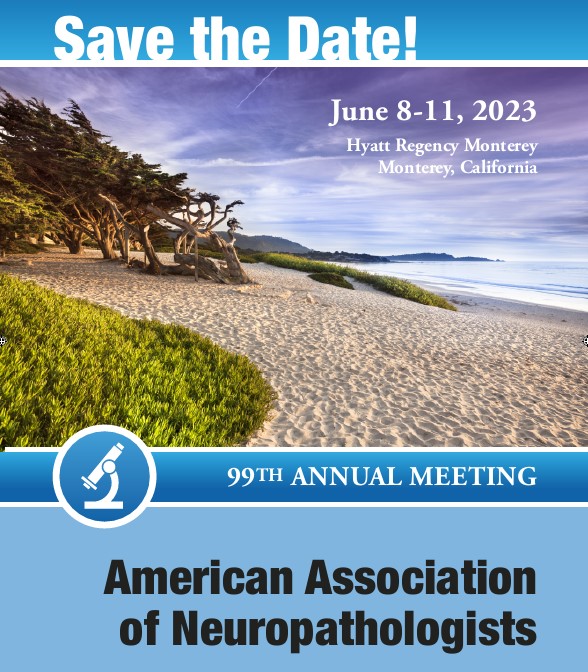 The 99th Annual Meeting will be held on June 8-11, 2023 in Monterey, California. Check back soon for more details!
Registration
Registration information will be posted here when available.
Annual Meeting Site and Hotel
Hyatt Regency Monterey
1 Old Golf Course Rd
Monterey, CA 93940
 
Note: By staying at the host hotel, you help AANP meet its contractual obligations and keep registration fees reasonable. Please take this into consideration when making your accommodation decisions.  
Abstract Submission
Abstract submission instructions will be posted here once available. 
Future Meetings - Save the Date!
2023 (99th) Meeting – June 8-11, 2023: Hyatt Regency Monterey, Monterey, CA
2024 (100th) Meeting - To be announced
2025 (101st) Meeting - Tentative: June 19-22, 2025: Location to be announced
2026 (102nd) Meeting - Tentative: June 4-7, 2026: Location to be announced